Too many of our teachers have had to suffer through one-off, lecture-style "sit and get" professional development sessions. We know this model of learning doesn't work for students. Well, no surprise, it doesn't work for teachers either. It can be ruthlessly boring and far removed from the context-specific challenges they face in their classrooms. Among all professions, it would seem that educators should be especially good at effective adult learning, but too often this is not the case.
We are at crossroads in American education. The new standards have set a line in the sand--a higher bar for what our students should know and be able to do--from which we cannot retreat. They create an opportunity for positive change, central to our core democratic values and American competitiveness, that may not arise again for a very long time.
These higher expectations of students open the door to deeper learning. But, getting different results in student learning will require significant change in how teachers teach. Changes in how students learn will only occur if we overhaul the professional learning for the adults who shape the classroom experience of students.

At Expeditionary Learning, we have distilled 20 years of classroom experience and professional coaching into a model for professional learning that can be widely adapted to release the abilities of teachers to create transformational learning experiences for their students. The starting points are explicit and mirror the same approach we know works for students:
Challenge and support teachers to improve classroom practices by providing a vision worth changing for.
Too often professional development deals in abstractions, rather than engaging teachers in the challenge of learning new content and skills and applying their learning to their classroom contexts. For example, if we want teachers to believe their students are capable of mastering far more rigorous content, why shouldn't they themselves engage deeply as learners in this content? Expeditionary Learning's Grades 3-8 ELA Curriculum is a unique resource for this kind of teacher learning. When teachers use our curriculum for professional development, they dig right in as learners. By engaging deeply as learners themselves in this content, their beliefs about what their students can do are transformed.


Engage teachers in active learning.
When students are engaged in learning, it looks and sounds different. The same is true for adults. How many professional development sessions have we all attended where adults are slumped in their chairs as the Powerpoint slides advance from one to the next? If we want to change teacher practice, then learning needs to activate each teacher's "need to know." Our professional development engages teachers' curiosity by connecting their learning to the real world content that they will be tackling with their students.


Empower teachers with the tools for their own learning.
We know that every classroom, school, and district has its own complexity and context. To be effective, teachers need to be supported as the creative agents in their unique classroom settings. The same growth mindset that students need to develop so that they believe they can "get smart" through effort also needs to drive professional learning. In our professional development, we use models as starting places for teachers and leaders to build understanding and create a vision for engaged learning.
Under these conditions, our experience shows that teachers of all levels, in widely diverse settings, can find new energy, passion and professionalism in their chosen profession. It is a vision worth changing for.


Explore EL Resources
Learn more about Expeditionary Learning and browse their resources in the BloomBoard Resource Library.
---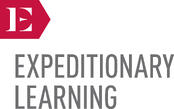 About Expeditionary Learning
Expeditionary Learning (EL) is a leading K-12 education non-profit that partners with schools and districts to transform teaching and learning to promote habits of scholarship and character that lead to high student achievement. EL's portfolio of instructional materials and coaching services draws on 20+ years of success in more than 160 EL schools, serving 4,000 teachers and 53,000 students in 31 states and Washington D.C. In addition to success on standardized tests, EL students demonstrate critical thinking, intellectual courage and emotional resilience; they possess the passion and the capacity to contribute to a better world.