This is a guest post by Dr. K. Kevin Aten, Chief Human Resources Officer at Greeley-Evans School District 6.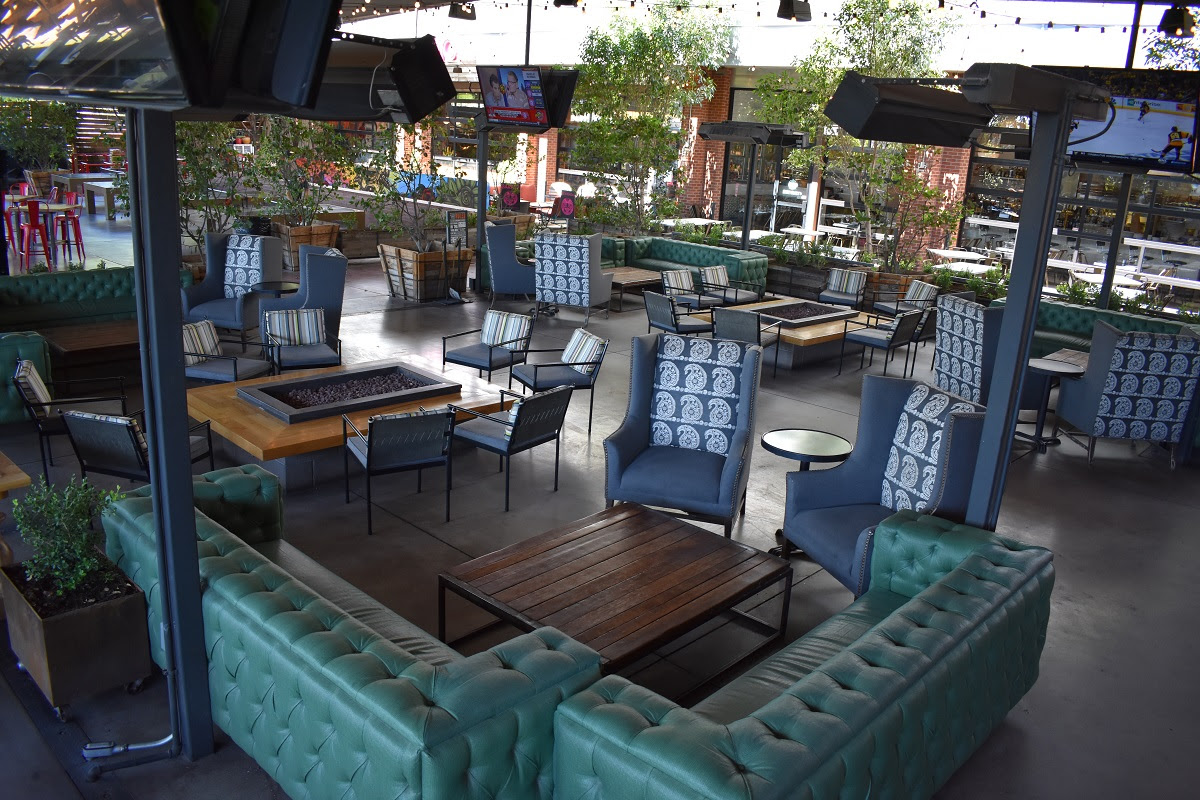 Training a district with 60 principals and assistant principals, 1,100 teachers and 100 specialized service professionals, has proven to be a rewarding journey of discovery. Greeley-Evans School District 6 is an urban school district responsible for educating 21,000 students, who speak over 60 languages. Our district also serves students and families who are impacted by socio-economic factors greater than 72 percent.
At all steps of our evaluation system, leadership and feedback are the central focus to improve achievement and workplace engagement. Our overarching goal has been to improve all educators' practice and professionalism and we are pleased BloomBoard has been a supportive partner throughout the process
Looking Back Three Years: Start with School Leaders
Three years ago, we trained only district leaders, principals and assistant principals to use BloomBoard to implement the Colorado Evaluation System. Colorado's previous evaluation system required teachers to be evaluated every three years, while the new law required a yearly evaluation of all teachers. We continued with our paper-based rubrics for most teachers. To assist with the pilot and to ensure school-based leaders could use BloomBoard with a small group, each principal selected one or two teacher-leaders to complete their evaluations through BloomBoard.
During this implementation, we actively trained principals each month on the critical importance of workplace feedback and how to deliver quality feedback to every employee, including teachers, clerical staff and paraprofessionals. We also made extensive use of the book, 12 Elements of Great Managing, by Rodd Wagner and James K. Harter, to reinforce that engaging work places recognize and praise employees, encourage employees' development, and regularly speak to employees about their progress. Moving a system from a once-every-three-years inspection (hard to call it an evaluation!) to an annual evaluation, we realized the key was to recognize, develop and encourage employees through ongoing feedback. BloomBoard's interface contributes to the ease of providing ongoing feedback to our instructional staff.
We also spent extensive time with our school leaders to help each principal identify the staff who needed the highest levels of support. We encouraged principals and assistant principals to have structured conversations with those staff immediately through an instructional plan of assistance. The plan of assistance was not only embraced by our school leaders, but by our teachers' association as they realized the plan of assistance was built on the strengths of the employee, offered clear expectations, and set-forth reasonable timelines for support. Organizations often neglect to provide feedback to the most independent of employees. To that end, our most accomplished and exemplary teachers also welcomed the ongoing feedback, as all employees need encouragement and development.
Looking Back Two Years: All Teacher Evaluations in BloomBoard
Two years ago, we trained teacher-leaders and conducted all-school trainings in computer labs. We established a one-hour time limit on these trainings and had the principals ensure the proper events were scheduled in advance in BloomBoard. Teachers left the one-hour, hands-on professional development with the confidence to complete their self-assessment and goals, and were prepared for the beginning-of-year review with their evaluator. This beginning-of-year discussion is probably the most critical meeting of the school year. In the previous system, the summative meeting—held every three years-- had little value to improve practice and chart a course for employee professional development. An annual beginning-of-year review allows reflection of the previous year's goals, affords a discussion of professional development for the employee from the summer (we offer about 300 professional development courses each summer), and provides a plan for the year's observation and feedback.
In an effort to keep the conversation and feedback ongoing, our Colorado system also requires a mid-year review and a subsequent end-of-year review. The three annual reviews are the most critical aspects of the evaluation process, whereas the previous process was based on a tri-annual inspection with a pre- and post- observation conference that offered little ongoing feedback and development discussion for the educator. Our teachers immediately embraced the higher level of feedback offered through BloomBoard.
Looking Back on Last Year: All Educators Utilize BloomBoard
Over this last school year, we included all specialized service professionals, teachers, principals and assistant principals in every aspect of the evaluation system, via BloomBoard. Our school-based leaders worked with teacher-leaders to further understand and develop expectations for the professional practices and educator standards outlined in the rubrics. While each of the rubrics have over 200 professional practices, we found each employee group needed job-alike discussions to help them see his or her current practices within the rubric. This step is critical because without this individualized connection to the strengths of the educator, confusion with the system could have become an excuse for inaction and not a system for engagement and performance enhancement. After the job-alike discussions on quality and practices, each employee group could better establish future pathways for professional development and how to integrate the copious feedback to improve their daily instruction and service to students. For example, we reorganized our 300 professional development courses under each teacher standard to help each educator target his or her development directly from the data in BloomBoard to discovering the right development option.

Looking Forward to Next Year: Next Steps
BloomBoard will be a key part of our future strategy as we now have included the option to identify and rate effective practices from the rubric within each observation. Allowing the educator and evaluator to mark a few of the professional practices observed in that moment will serve to deepen the conversations on quality.
Another next step is to provide even more feedback. We had one elementary principal in a school with over 500 students and a socio-economic impact of 99 percent conduct 596 sessions of feedback for her teachers. Trust among the staff is improving and discipline has decreased dramatically. Even as a large school system, we continue to emphasize feedback as the critical element of any system that hopes to improve outcomes and job satisfaction. We also conducted a summer BloomBoard training with teacher-leaders, and our human resources department will provide refresher courses with our largest schools, including large comprehensive high schools, to increase the expectations for feedback and two-way communication between the evaluator and educator. We are guiding staff to access the BloomBoard Marketplace to further supplement each educator's ongoing learning and development.
Moving Forward: Our BloomBoard Collaboration
Statewide education evaluation reform has presented many challenges for educators and administrators, but BloomBoard has afforded our district a long-term strategic plan for evaluation and a powerful jump-start into the new evaluation process. Our new evaluation system emphasizes collaboration and communication and helps each educator to take charge of his or her own evaluation and long-term development plan. This significant change in our evaluation practices has a lasting impact not only on teacher effectiveness, but also on interschool relationships and student achievement. We continue to look forward to our partnership with BloomBoard and the Marketplace to even further develop our staff and increase student achievement.