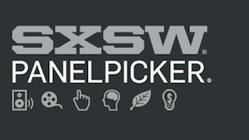 It's that time of year again! The SXSWedu 2016 PanelPicker is now open, which means you can cast your votes for the sessions you'd like to see at next year's event. We have a couple great sessions in the running and we'd love your vote. Check out the descriptions below and give us a "thumbs up" if you'd like to see us in Austin next March. The PanelPicker is open for voting until September 4th.
How Digital Resources Can Change the Way Educators Learn
Join us for a hands-on experience where we will discuss what makes a learning resource valuable and ways that educators can improve their personal learning experiences. During the session, educators will create collections of resources they find valuable. By the end of the session, you'll have a set of resources to share with peers, and you'll have access to the resource collections made by other participants. If you're looking to discuss and share new classroom inspiration, tools, and other learning resources, this is the session for you!
From Credit Hours to Micro-credentials: Moving to a Competency-Based Professional Growth Model
In today's world, it's important for teachers to adopt a lifelong learning mindset to continually expand their knowledge and improve student engagement. Continuous learning can come in many forms, and with or without the guidance of your principal or district. In this panel, we'll explore traditional learning models and competency-based models of professional development. Is one better than the other, or should there be a balance? Can a shift be made? What are the implications? Join us for a lively discussion.