Our teaching resource of the week from the BloomBoard Marketplace highlights recent studies that have found more evidence of the importance of math in a young child's life. In the article, Anya Kamenetz explores the types of interventions that could be most effective in a student's early years.
Read the article and leave a review to let other educators in the BloomBoard community know what you think.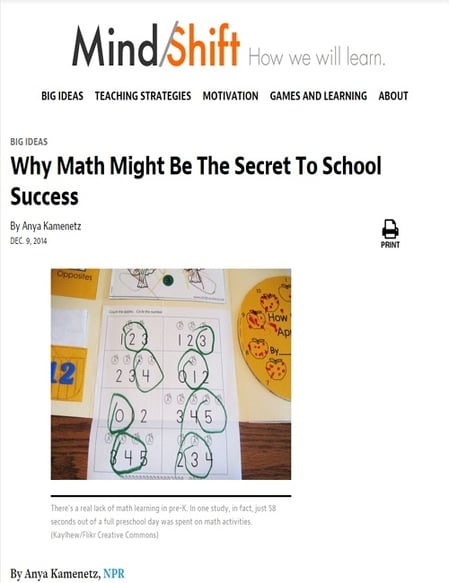 About the Publisher: MindShift explores how learning is evolving in the classroom and beyond. They examine how learning is being impacted by technology, discoveries about how the brain works, poverty and inequities, social and emotional practices, assessments, digital games, design thinking and music, among many other topics.
Check out more resources by MindShift.