In this video, Ms. Tanner uses a variety of methods, including 3D geometry software, concrete objects, and calculators, to build a differentiated lesson on quadratics for her classroom. This free video from the Teaching Channel also includes reflection questions and lesson artifacts, so you can easily discuss in a PLC or small group of your peers and implement the strategies in your own classroom.
View the video and leave a review to let other educators in the BloomBoard community know what you think.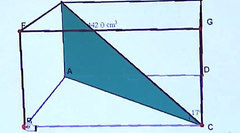 About the Publisher:
Teaching Channel revolutionizes how teachers learn, connect, and inspire each other to improve instruction and student outcomes in America's K–12 classrooms through their diverse catalog of video content and online innovation.
Check out more resources by The Teaching Channel.