It's officially back-to-school season and we're sharing a favorite teaching resource from the BloomBoard Marketplace each week to power your practice.
This video from Expeditionary Learning's Inspiring Excellence series chronicles a second-grade classroom from the Conservatory Lab Charter School in Boston as they pursue their own independent research on snakes. See how the students are not only excited to learn more about their unique assigned snake, but are encouraged to think like scientists: learning how to use texts to find information, make inferences, and cite their research in a bibliography. The students not only produce remarkable work, but demonstrate Common Core literary practices in reading and writing for evidence.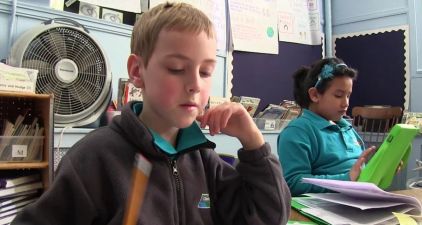 After you view the video, don't forget to leave a review to let us know what you think!
View more Expeditionary Learning resources.