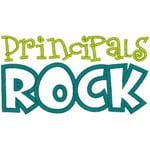 Happy Principals' Day! We want to take a moment to celebrate and thank all of the principals and assistant principals using BloomBoard. These jacks of all trades have one of the broadest and most important roles in education. We know leaders are always looking for new ideas too, so we're sharing a few of our favorite resources below. Check them out:
Prioritizing What Matters Most--How School Leaders Can Find Time to Focus on Instructional Leadership
The University of Washington has a number of recorded webinars for district and school site administrators on topics ranging from Common Core implementation to instructional leadership. Brush up on your learning or refresh your memory on this mixture of topical and timeless skills for school leaders.
How to Create a Professional Learning Community
It takes careful planning to form a useful and functional PLC. This article explores how to build that foundation and the subsequent benefits for teacher collaboration, trust, and professional practice growth.
The ABCs of Parent Involvement
How do you and your educators encourage parents to become involved in the classroom or school? In this video, see three ways to empower parent involvement and prompt a discussion about how you can tweak parent-teacher events at your school to make them into a shared learning opportunity.
Looking for more professional learning resources?
Browse the BloomBoard Resource Library.