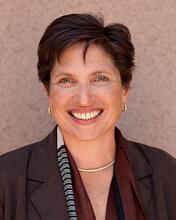 Joanne Weiss, former chief of staff to U.S. Secretary of Education Arne Duncan, recently joined the board of directors for education startup BloomBoard.
While serving as chief of staff from 2010 to 2013, Weiss focused on the education agenda across all levels of schooling, facilitating relationships with school officials, unions, and associations while overseeing many of the operations and decision-making processes of the Department of Education. Weiss joined the Department in 2009 to lead its Race to the Top initiative, a $4-billion competition supporting statewide education reform.
"Jason and Eric share my passion for improving teaching and learning, and BloomBoard's initiatives will help educators get access to great professional learning options tailored to their specific needs," said Weiss. "I am excited for the opportunity to support the work of such a high-impact company, and I'm extremely optimistic that BloomBoard will play a significant role in supporting the teachers and principals who are working to improve educational outcomes across the country."
Prior to the Department of Education, Weiss was partner and COO of NewSchools Venture Fund, a philanthropic firm working to reform public education for low-income students. Throughout her career, Weiss has been at the forefront of innovation in education.
"We are extremely pleased to have Joanne joining our board and believe she will be instrumental in helping continue to build and grow BloomBoard in the future," said BloomBoard CEO Jason Lange. "Her experience in education will prove invaluable in our continued efforts to empower educator growth and development."