Our work at BloomBoard has taught us a thing or two about what helps K-12 educators get their jobs done, and done right.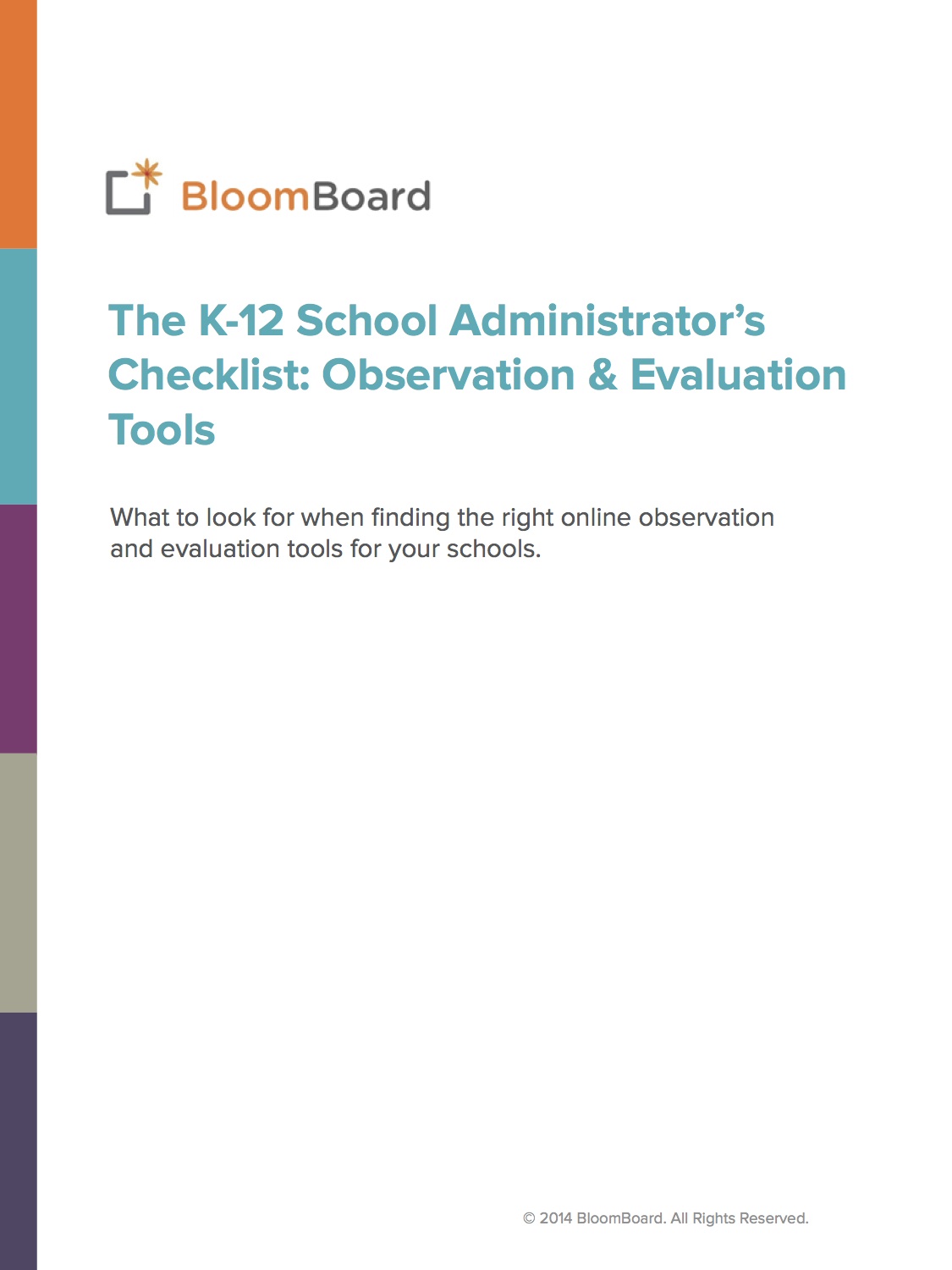 There are just some things that every school needs to streamline the process of fulfilling state and district mandates. BloomBoard is here to help schools get that work done, so that teachers can get down to doing what really matters - educating children and improving their outcomes.
After countless conversations with school administrators, we have pinpointed a list of key abilities and features to look for when finding the right online observation and evaluation tools for your schools.
Click the button below to download your copy!