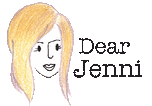 Dear Jenni,

I'm currently scheduling end-of-year conferences with all of my teachers. I'd really like them to be aware of the evidence I collected throughout the year so that we can start our conversations off on the same page. I think most of what I tagged is private, though. What's the best way to make sure my teachers can see my evidence?

Sincerely,
Common Ground
Dear Common Ground,
By tagging evidence from notes you take in the classroom or documents uploaded uploaded by you or the learner, you can facilitate richer conversations with the learner. If you are unsure whether you shared your collected evidence with the learner, you can verify the shared status using the Review Collected Evidence screen within the observation.
To review your collected evidence, click on the observation from your observer dashboard and open any activity step by clicking on it. Using the navigation buttons at the bottom of the screen, click "Analyze Evidence" and then select "Review Collected Evidence". The "Source" column reflects whether the tagged evidence is Shared or Not Shared, as shown in this example. If you find that some evidence is noted as Not Shared, simply navigate to that step of the observation and click "Share" near the upper right hand corner of the page.

Sincerely,
Jenni
dearjenni@bloomboard.com

***
What is "Dear Jenni"?
Dear Jenni is our new customer support column. Think "Dear Abbey" Q&A style, but with helpful tips and tricks that apply to educators using BloomBoard.
Have a question for Jenni or want to share your comments? Please email our dear Jenni at dearjenni@bloomboard.com or find us on Twitter using #bbDearJenni.