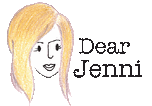 Dear Jenni,

I'm a middle school principal who has three new teachers. During the first semester, I tagged evidence and wrote comments, planning to revisit these at the end of the year to see the progress these teachers made. How do I edit any comments I made to reflect progress made?

Sincerely,
Recognizing Progress
Dear Recognizing Progress,
You may revisit and edit your tags and comments to reflect the learner's progress at any point in the observation process. To review your tags and comments, click on the observation from your observer dashboard and open any activity step by clicking on it. Using the navigation buttons at the bottom of the screen, click "Analyze Evidence" and then select "Review Collected Evidence". Here you will see a list of all tagged evidence from the observation.
You may click on the indicator listed in the "Tags" column to display the rubric and change the indicator(s) to which the evidence is tagged. Additionally, you may add or edit comments on the tagged text by selecting "Add comment" or "Edit comment" using the options that appear when you mouse over the tagged evidence.

Sincerely,
Jenni
dearjenni@bloomboard.com

***
What is "Dear Jenni"?
Dear Jenni is our new customer support column. Think "Dear Abbey" Q&A style, but with helpful tips and tricks that apply to educators using BloomBoard.
Have a question for Jenni or want to share your comments? Please email our dear Jenni at dearjenni@bloomboard.com or find us on Twitter using #bbDearJenni.