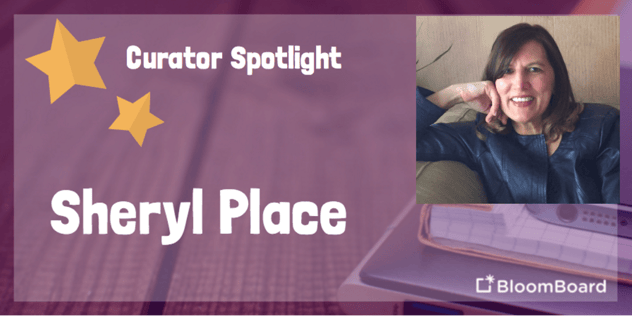 Our new blog series, Curator Spotlight, takes a closer look at the expert educators who are creating resource collections, starting discussions, and making BloomBoard THE destination for more connected, more meaningful, and just-in-time professional learning!
This week, we're featuring Sheryl Place, a veteran ESOL teacher who has spent her entire teaching career with Miami-Dade County Public Schools in Miami, Florida - the 4th largest district in the United States. She began teaching in 1983 after receiving a Bachelor's Degree in French Education from Michigan State University. Mrs. Place continued to grow professionally, receiving a scholarship from the University of Miami where she earned a Master's Degree in TESOL in 1992. She then transitioned to teaching high school grades 9-12 instructing classes in French, Latin and ESOL. Mrs. Place currently teaches ESOL at Miami Killian Senior High in Miami, Florida.
1. Tell us a little bit about your journey as an educator that we wouldn't know from reading your bio. What made you want to be a teacher and what makes you want to stay a teacher?
I love teaching! I am passionate about teaching and learning. I am a lifelong learner and that is why I love the BloomBoard site. I am able to see what other teachers have to share as resources and build a great curriculum as a teacher.
2. As a veteran teacher, what do you see as being the biggest challenge and the biggest advantage for new teachers just entering the profession?
Teaching has changed so much since I was beginning as a teacher in 1983! I still see teacher prep as a big challenge. So many programs do not adequately prepare teachers for the classroom. This is why platforms like Bloomboard are so important. Bloomboard can provide teachers with valuable resources curated by other teaching professionals, which is such a great time saver. Overall, the ability to use technology to enhance curriculum has certainly been an advantage for teachers in the classroom. I remember receiving my first computer in the late 1980s; now almost every classroom has devices for teacher and student use.
3. You've created five collections of teaching resources on BloomBoard. For one of these collections, can you share an anecdote or a real challenge from the classroom that motivated you to recognize the need for a set of resources that other teachers can explore and discuss?
Of course, it is hard to pick just one resource or collection, but I think I will select Be a Savvy Searcher. All too many times, I have seen teachers open up their favorite search engine and attempt to find resources. The Savvy Searcher collection provides teachers tips and tools to help them narrow searches and get results tailored for them. This collection is so helpful because I believe that technology should make teaching and planning for instruction easier.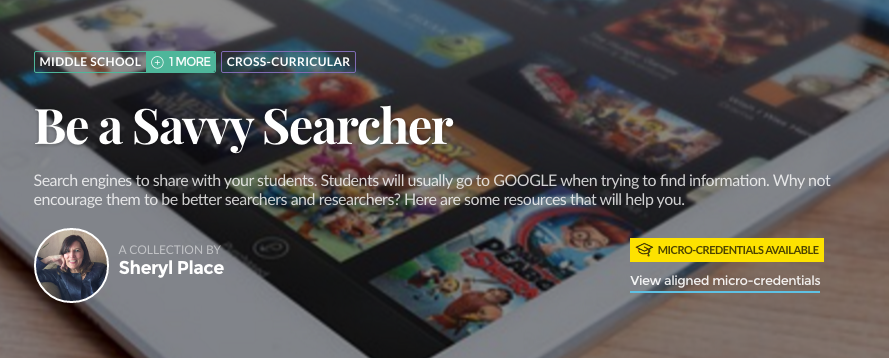 4. Can you recommend another collection on BloomBoard that has made an impact on your teaching practice?
I enjoyed Kelli Silva's collection on Academic Language: What, Why and How? As my Personal Growth Initiative this year, I focused on improving the second (or third) language skills of my ELLs. Specifically I focused on the difference between social language skills and academic language skills. The Academic Language collection provided me a lot of resources to help me accomplish my goal this year. I found The Language Rich Classroom by Persida and William Himmele very useful.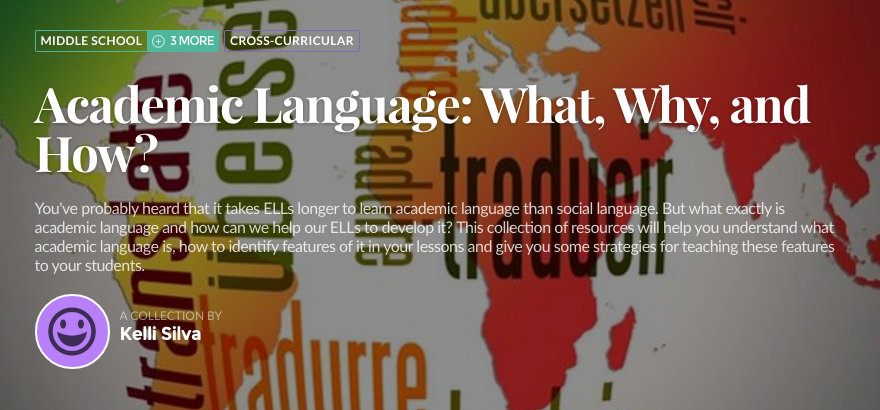 5. What has been one of your favorite moments as a teacher?
I remember a student in Middle School French class. I was lucky enough to have the same students for French 1, and then French 2 the next year, and finally French 3 the following year. Every year on my birthday, he gave me a small box of chocolates with a small poem written in French. To this day - 28 years later - I still receive a box of chocolates on my birthday from him with a poem written in French. This student has gone on to Harvard where he received a PhD in French! Now that is a great moment.
6. Do you engage in any professional learning over the summer? What's your game plan for preparing for the next school year?
This year I will travel to ISTE in Philadephia and in the summer of 2017, I will hopefully be traveling to China to not only work as a teacher, but also learn from from my colleagues there. That said, I believe that it is extremely important for teachers to make sure they take a much-deserved break from planning, teaching, and learning over the summer. It is so very important to read something merely for pleasure and enjoy the time off. Hit the beach, travel to a new place, spend time with friends and family, and come back in August or September ready to be SPECTACULAR.
Check out all of Sheryl's collections:
Have you signed up for a BloomBoard account yet? Don't miss out on the chance to connect and share ideas with a community of talented and passionate educators like Sheryl!