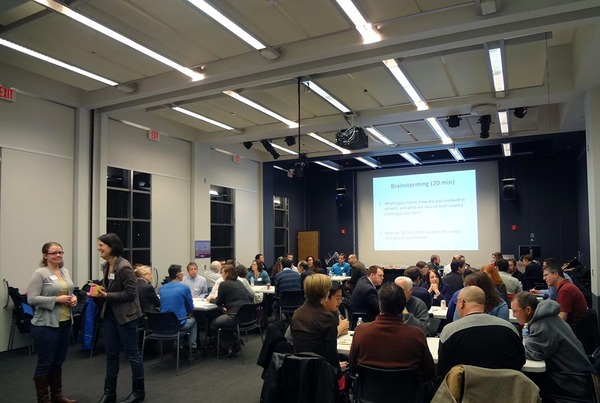 Pittsburgh has undergone a tremendous transformation over the past 30 years from an industrial rustbelt city to a vibrant technology hub with an energetic start-up community. We are excited to help continue to grow that community. This winter, Bloomboard's Pittsburgh office helped to found the Ed Tech PGH Meetup. Ed Tech PGH strives to enliven the Pittsburgh educational technology community by building and sharing ideas, innovations, and technology to change the face of education in the Pittsburgh region and beyond. The first meetup brought together the community to identify its needs and brainstorm future events. The next event, to be scheduled for the end of March, was designed based on needs gathered from the first session and will focus on quality content for professional learning communities.
We have also engaged two groups of amazing graduate students from Carnegie Mellon University to tackle some complex problems. Our team from the Masters in Education Technology and Applied Learning Sciences (METALS) is working to develop robust personal learning communities for teacher collaboration and growth. Another team of five students working on their Masters in Information Systems at the Heinz School are creating a multifaceted model to aid our business development team.
Abby Loughrey and Tony Bellino are helping to lead a StartUp CEO class that is run thought NovoEd. The group involved in the class include many of the leaders of the Pittsburgh start-up community.