According to researchers, principals are the most important factor in improving student achievement, next to teachers. However, half of new principals leave the profession after five years, contributing to attrition rates similarly high to teacher attrition rates—a cost that is ultimately shouldered most heavily by students.
High-quality, personalized, and peer-backed professional development is just as vital for school leaders as it is for teachers, and that's why we're excited to partner with the Council of Chief State School Officers (CCSSO)—a national organization for leadership from state departments of education—to offer curated collections of online resources aligned to the new NPBEA 2015 Professional Standards for Educational Leaders.
Collections of resources will be created by CCSSO's Principal Action Group and are available to all school leaders through BloomBoard's professional learning platform. Each collection contains a mix of resources designed to help school leaders engage with and interpret the new standards. Collections are available across a variety of topics, allowing educational leaders to choose their learning paths based on their personal learning preferences and growth needs.
Check out a few of our featured collections below, and visit next.bloomboard.com to explore more.
It is becoming increasingly difficult to attract and retain high-quality teachers. This collection provides a compelling focus on strategies that can be employed by school leaders to address this growing problem.

Effective leadership is a critical part of raising student achievement in schools. Leaders that produce above-average results are skilled in instructional leadership activities. Post-observation conferences that provide teachers with evidence-based, actionable feedback is one example of a high-impact leadership activity. This suite of tools gives school leaders a pathway to improve their skills in preparing for and conducting post-observation conferences.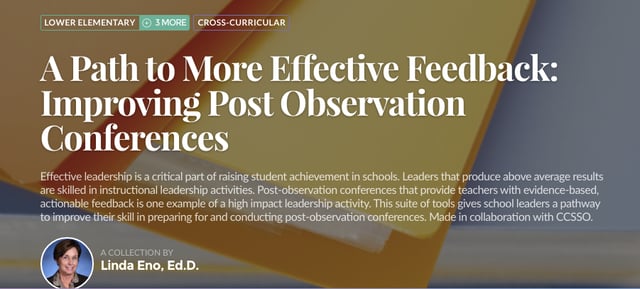 Effective leaders represent their students, the families of their students, and the local social and business community when opportunities arise for understanding to be created among and for all parties. Suggested resources are collaboratively contributed by Sandra Hurst, Director of Educator Effectiveness and Becky Gibson, Teacher & Leader Support Program Advisor at the Arkansas Department of Education.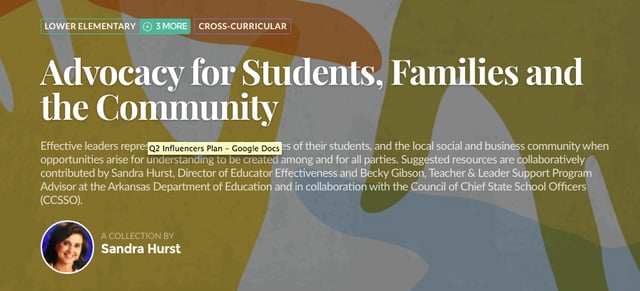 To learn more about the partnership between CCSSO and BloomBoard read our press release.